Visualize Lifetime Value
Repeat customers are the lifeblood of your business, but other tools make it hard to see what's happening over time. Everhort's unique LTV chart groups customers by the month of their first purchase, which lets you get rapid insight into how repeat purchase behavior is changing over time.
Identify Sources of Value
Everhort's interactive stacked area charts reveal how much each customer cohort contributes to overall revenue. You can also isolate or compare cohorts.
Estimate CAC
Forecast LTV based on historical performance and estimate how much you can spend to acquire customers given a projected payback period.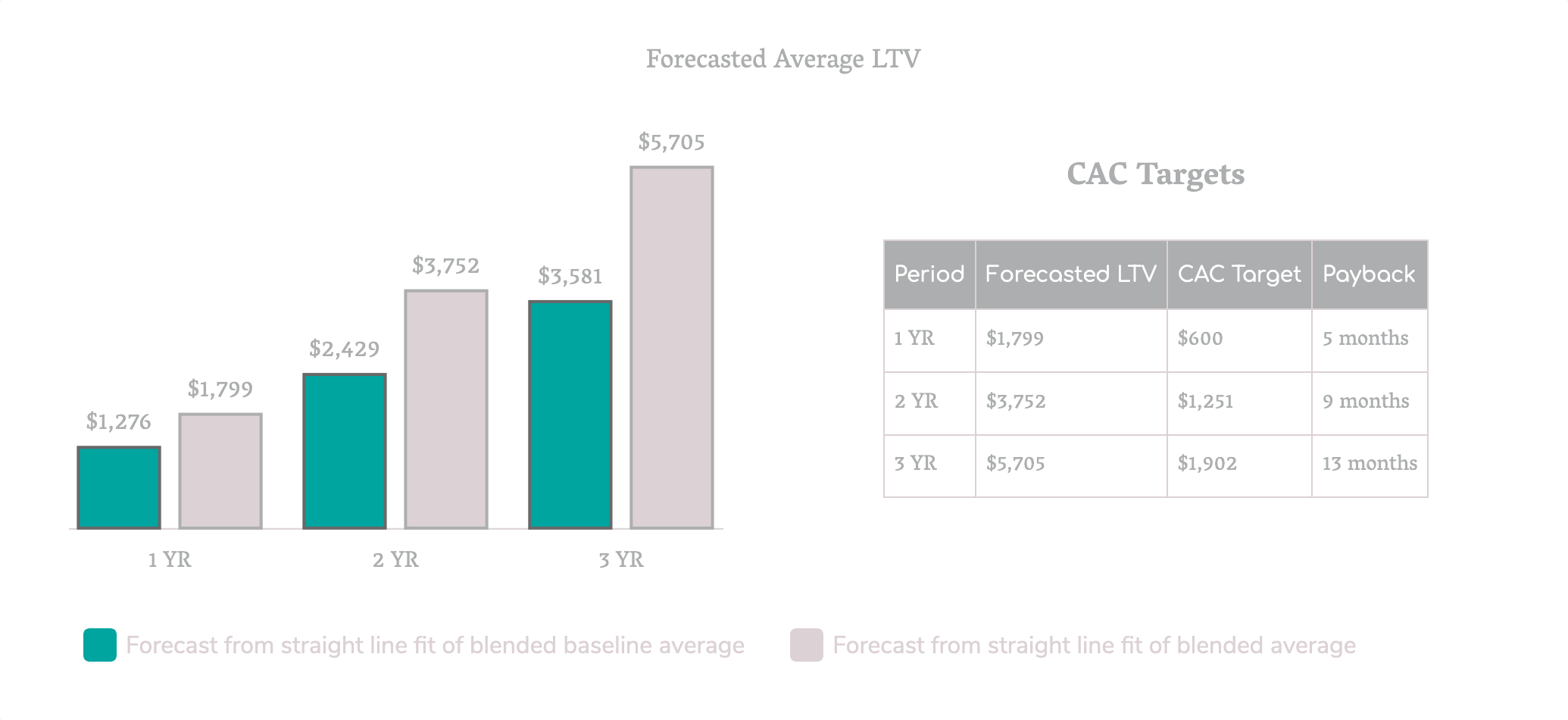 Visualize Retention
See how sticky your product is across cohorts and how often customers return to purchase.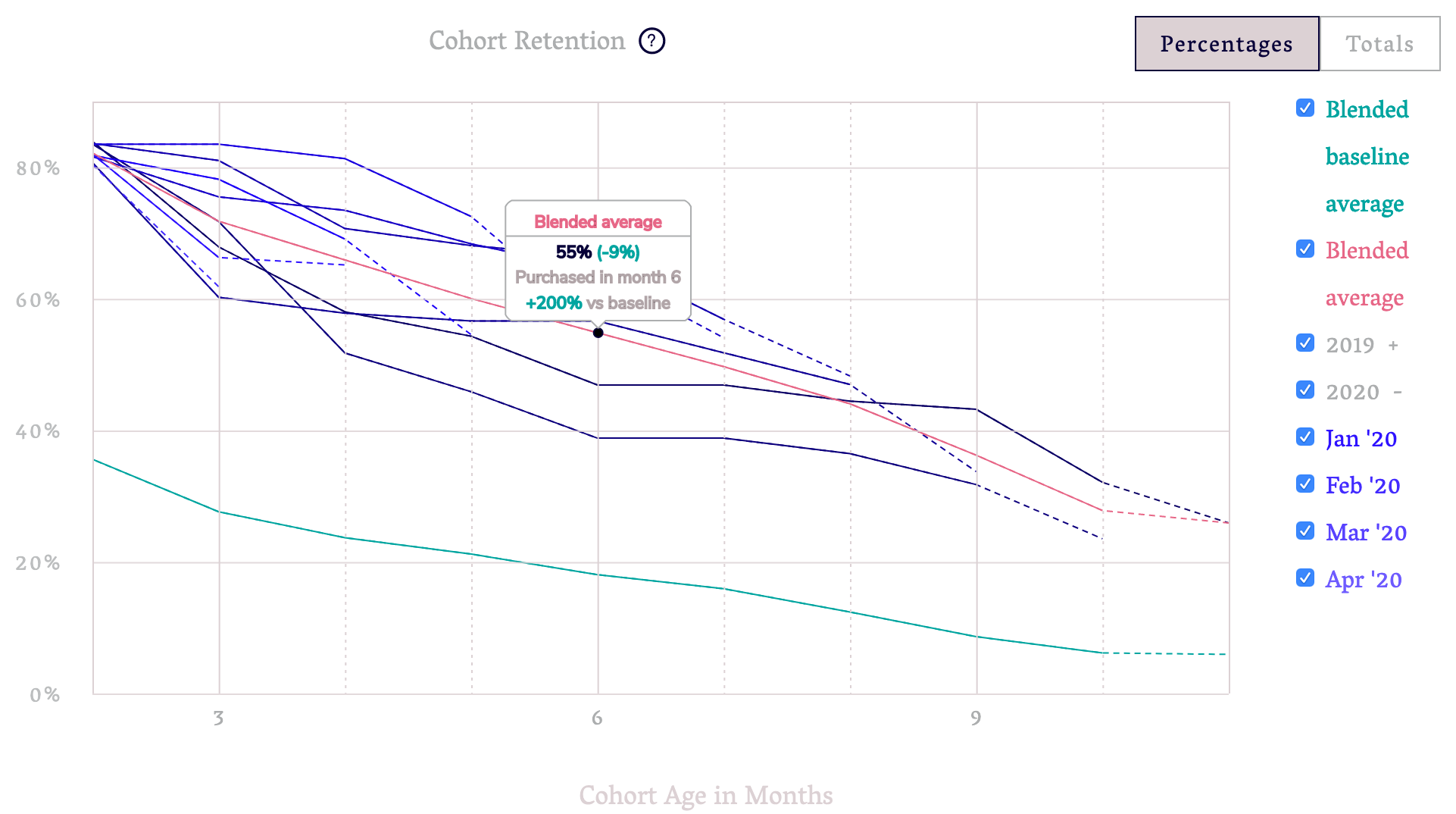 Cohort Filtering
Segment cohorts using powerful customer and order-level filters to pinpoint factors that generate more valuable customers.
Get started.
Start a free trial and start gaining insight into the metrics that matter.